捐獻機會
Compass Cares Breast Cancer Awareness Month
有關該捐獻機會
This October – in honor of Breast Cancer Awareness Month – Compass Cares is dreaming big to support three important organizations devoted to finding a cure, supporting patients and helping families affected by breast cancer. Our hope is to save lives by meeting the most critical needs in our communities and joining the fight to prevent and cure breast cancer. Your donation will benefit the following organizations:
American Breast Cancer Foundation supports underserved and uninsured Americans with education, access to treatment facilities, and financial assistance.

Breast Cancer Research Foundation funds worldwide research in tumor biology, genetics, prevention, treatment, metastasis and survivorship.

METAvivor is dedicated to the specific fight of women and men living with stage 4 metastatic breast cancer.
屬於該捐獻機會的公益事業

New York, New York, 10036, United States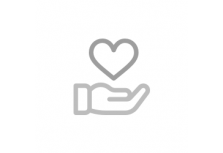 Annapolis, Maryland, 21401, United States
Columbia, Maryland, 21044, United States