捐獻機會
Compass Celebrates Black History Month
有關該捐獻機會
Compass is excited to celebrate and honor Black History Month this February. Throughout the month, Compass Cares is dreaming big to support three organizations working to support and amplify the next generation of entrepreneurs, leaders, and innovators.
Black Girls Code works to increase the number of women of color in the technology space by empowering girls between 7 and 17 to become innovators in STEM fields through mentorship and education.

Lawyers' Committee For Civil Rights Under Law works to secure equal justice for all through the rule of law, targeting the inequities confronting African Americans and other racial and ethnic minorities.

The Apollo Theater Foundation celebrates and promotes the cultural heritage and performance traditions of communities of color, focusing on contributions to the performing arts by artists of the African diaspora, in America and beyond.
Join us this February as we strive to build a world where everyone can find their place, pursue their purpose, and realize their potential.
屬於該捐獻機會的公益事業
Oakland, California, 94612, United States

Washington, New York, 20005-2102, United States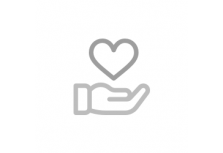 New York, New York, 10027-4408, United States