Bağış Fırsatı
Compass Stands with the Black Community
Bu Bağış Fırsatı hakkında
16.649,11 $
Bağışlanan 15.000,00 $
In 2020 we came together and raised over $15,000 for organizations supporting the Black community. In honor of Martin Luther King Jr. Day, we'd like to continue that astounding support.
Observed each year on the third Monday in January as "a day on, not a day off" MLK Day is the only federal holiday designated as a national day of service to encourage all Americans to volunteer to improve their communities. In the words of Dr. King, "Injustice anywhere is a threat to justice everywhere. We are caught in an inescapable network of mutuality, tied in a single garment of destiny. Whatever affects one directly, affects all indirectly". Consider donating to continue the work being done to support justice and equity for our black community.
Equal Justice Initiative is committed to ending mass incarceration, excessive punishment and challenging racial and economic injustice in the US

NAACP works to ensure a society in which all individuals have equal rights without discrimination based on race
Bu Bağış Fırsatı fırsatındaki amaçlar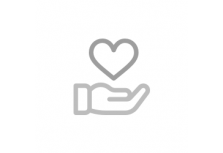 Montgomery, Alabama, 36104-2538, United States

New York, New York, 10006, United States
Bağışlar Nasıl Çalışır?
Bir 'Şimdi Bağış Yap' düğmesine tıklayın ve ardından bağış miktarına karar verin. Daha sonra seçtiğiniz ödeme işlemcisine yönlendirileceksiniz. Bağışınız işlendikten sonra bu seçtiğiniz yardım kurumuna gönderilecektir.
Yardıma mı ihtiyacınız var?