Oportunidades para doações
Compass Stands with the Black Community
Sobre esta Oportunidades para doações
US$15.333,05
Doação de US$15.000,00
At Compass, we believe in a few simple things at our core: The power of community. The fundamental need to belong. The importance of everyone finding their place in the world. But with the injustices happening across our country, we know that first, we must make the world a better place. Together we stand in solidarity with our Black employees, agents, clients, and communities.
We are the faces of many, but we stand together as one. Compass Cares is working to support two organizations fighting against racism and injustice, and working to ensure equity and opportunity for all Americans.
Equal Justice Initiative is committed to ending mass incarceration, excessive punishment and challenging racial and economic injustice in the US

NAACP works to ensure a society in which all individuals have equal rights without discrimination based on race
As our CEO Robert Reffkin shared, "the Compass family is 20,000 strong. If we each turn our heartbreak into action in our communities, we can make a real difference in our country. Teach your children to love others for who they are, not for what they look like. Embrace non-violence, which history has shown is the surest path to justice. Be constructive, not destructive, and most all of, don't lose hope."
Causas nesta Oportunidades para doações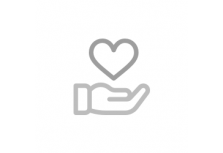 Montgomery, Alabama, 36104-2538, United States

New York, New York, 10006, United States
Como funcionam as doações
Clique em qualquer botão "Doe agora" e, em seguida, decida o valor da sua doação. Você será então direcionado ao processador de pagamento de sua escolha. Depois que sua doação for processada, será enviada para a instituição beneficente de sua escolha.
Precisa de ajuda?