Możliwość datku
New England Community COVID-19 Fund
Supporting our New England Community impacted by COVID-19
Możliwość datku — informacje
450,21 US$
Podarowano na 5 000,00 US$
The coronavirus public health emergency is rattling global markets and causing broad uncertainty. As it unfolds, our first priority is to keep our families safe and healthy. The coming weeks are also going to have a big impact on our communities' most vulnerable including seniors and low-income children and families...and on the nonprofit organizations that support them.
Even as social distancing is the safest choice, we have an opportunity to come together at this moment and — when this passes — emerge stronger and more connected than ever. Compass Cares is moving fast to help organizations provide important medical services, food and support to impacted populations supporting:
The Greater Boston Food Bank's efforts to ensure that our neighbors have access to food.

Project Bread is working in tandem with the Department of Education to continue "school meal" service in our highest-need communities.

Massachusetts Health Council's​​​​​​​ groundbreaking program aimed at improving the wellbeing of health care workers on the frontlines of the COVID-19 pandemic.
Please join us in opening our hearts to everyone struggling in our community and showing how much #CompassCares.
Możliwość datku — zawarte w niej cele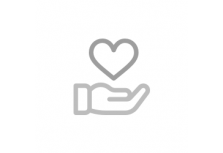 Boston, Massachusetts, 02118, United States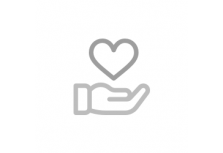 East Boston, Massachusetts, 02128-1903, United States
Needham, Massachusetts, 02494-3146, United States
Jak działają darowizny
Kliknij przycisk Przekaż darowiznę, a następnie wybierz kwotę darowizny. Nastąpi przekierowanie do wybranego procesora płatności. Po przetworzeniu darowizny zostanie ona przekazana wybranej instytucji charytatywnej.
Potrzebujesz pomocy?