Oportunidad benéfica
Compass Cares Surfside Relief Fund
Help Support Those Impacted By the Devastating Surfside Tragedy
Sobre esta Oportunidad benéfica
1.301,00 US$
Donado de 5.000,00 US$
The Surfside Community in South Florida needs our help following the catastrophic collapse of the Champlain Towers South condominium building on Thursday, June 24.
Compass Cares is moving fast to support the following local organizations providing relief to the affected communities and nonprofits helping victims address their ongoing needs.
Your contribution is needed urgently as the crisis continues to develop.
Causas de esta Oportunidad benéfica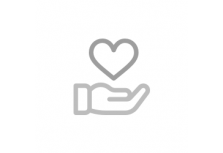 Miami, Florida, 33137, United States

Surfside, Florida, 33154-2613, United States

Miami, Florida, 33128-7797, United States
Cómo funcionan las donaciones
Haga clic en cualquier botón de "Donar ahora" y, luego, decida su importe de donación. Será dirigido al procesador de pagos que elija. Una vez que su donación se haya procesado, se enviará a la entidad benéfica de su elección.
¿Necesita ayuda?