Giving Opportunity
Compass Cares Celebrates AAPI Heritage Month
About this Giving Opportunity
Compass is excited to celebrate and honor Asian American Pacific Islander (AAPI) Heritage Month this May. Throughout the month, Compass Cares is obsessing about the opportunity to invest in the AAPI community through three organizations working to create a more just and equitable society for all:
Asians Advancing Justice advances the human rights for Asian Americans to build and promote a fair and equitable society for all

Asian American Federation raises the influence and well-being of the pan-Asian American community through research, public awareness and nonprofit support

National Asian Pacific Center on Aging ensures that AAPI elders are supported and have the programs and services they need wherever they live in the United States
Causes in this Giving Opportunity

Washington, District Of Columbia, 20036-5605, United States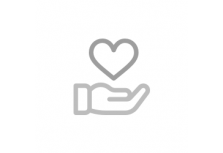 Philadelphia, Pennsylvania, 19152-2616, United States

Seattle, Washington, 98101-1667, United States
How Donations Work
Click any 'Donate Now' button and then decide your donation amount. You will then be forwarded to your payment processor of choice. Once your donation has been processed it will be sent to your charity of choice.
Need Some Help?